Latest News From Around The Town of Preble, NY:
Details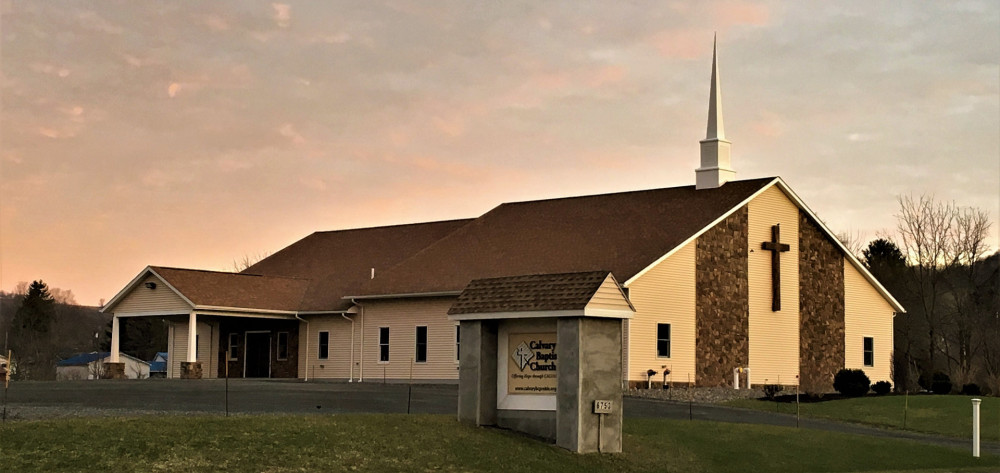 By Pastor Tim Mowers
With all that is going on with the Covid–19 virus, we can all identify with things not being normal. At Calvary Baptist Church, things have "not been normal" for quite a while. On November 16, 2019 things radically changed at Calvary Baptist Church in Preble. At 4:30 in the morning my phone rang, the person on the other end of the line was informing me that the fire alarm was going off at the church. I quickly got dressed and went across the road to the church. Chief Casterline was already there! I unlocked and we went in together. It didn't take long to realize something was not right. The first thing we noticed was water on the floor, just outside the worship center. I opened the doors to the worship center, to see part of the ceiling had collapsed and the sprinkler system pouring water out through the gaping hole in the ceiling.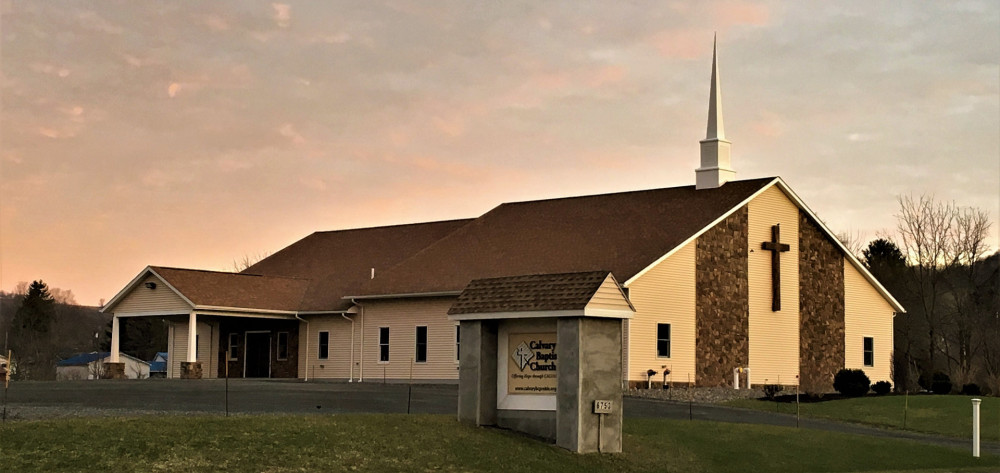 Chief Casterline and I made our way down to the basement, traipsing through water as it poured down the steps. Water was flowing through that ceiling and the basement had several inches of water on the floor. We went to the room that houses the controls for the sprinkler system and the Chief went into action. It was a real blessing to have him there, as he knew just what to do. He started shutting down the system and he was able to get the water to stop.
The water stopped pouring out of the ceiling, but that didn't mean the problem was over. However, the emergency and imminent danger was no longer a threat. Instead of leaving though, more of the Preble Fire Fighters showed up and stayed to help us get the water out of the building. For five hours they sucked up water (some even brought their own wet/dry vacs), squeegeed water out the doors and cleaned up debris; from insulation to drywall and other stuff that had been soaked from the 8,100 gallons of water that dumped into the worship center from the broken sprinkler system. Chief Casterline set out to find out what caused the problem. His conclusion was that water had gotten into the dry system, causing it to crack and trigger the system to activate. The Chief also contacted our Code Officer, Rick Fritz, who arrived on the scene to check out the damage. As the discussion ensued about being able to use the building, Nick quickly offered the use of the Fire Hall if we were not going to be able to use the building. As Rick set out to inspect the building, his intention was to determine if people could still meet in the basement/fellowship hall safely. Thankfully, he gave us the OK to continue meeting, although not in our normal way, but still in our building.
Our church family worked side by side with the PFD and the water was removed. When Service Master arrived they told us that because the water was removed so quickly, lots of money was saved. Walls could be dried out instead torn down. Their job would be much easier because of the hard work of the PFD and the CBC Family.
We have had to work with insurance adjusters, engineers and even lawyers in the process of getting back to normal. Everyone had been very helpful as we had worked through this severe trial but our community came together to help. It was a real blessing to have a representative from the Congregational Church come to my door the first Monday morning to offer the use of their building to us, if we were not able to meet in our building. Our small town came together in amazing ways and soon we would be able to meet in our worship center again. To God be the glory!! We hope to celebrate getting back into the worship center once "everything" returns to normal. We look forward to honoring the Preble Fire Department for their "Above and Beyond" service to our church and our community. We were planning on hosting a Spaghetti and Meatball Dinner and Silent Auction fund raiser for them on April 17, but that could not happen due to the New York State mandated Pause we are all experiencing right now. We do plan on rescheduling that. We will let you know when that is to take place. We are currently thinking about some other ways to celebrate our return to normal and hope that you will celebrate with us.
Our great God showed Himself faithful in so many ways as we have worked through this challenge. One of the ways was that we sent out a plea to our fellowshipping churches in the area. On January 17-18, eight churches and fifty people showed up to help with repairs. Much was accomplished over that two-day period. We are so thankful that so many came together to give us aid and to honor the Lord in the process.
A few other things for you to be aware of regarding Calvary Baptist…
Monday – Thursday the Homer Central School is distributing lunches for students. They arrive around 8:00AM and leave at 10:00. If this would be of help to you, they would love to serve you and your students.
Mobile Food Pantry is at CBC monthly, usually around the third or fourth Wednesday of each month. In March we increased the number of boxes to ninety-six and all were given out. In April it was increased to 126. Our next event is on May 27th and our June distribution will occur on the 24th at 2 p.m. We are thankful to partner with the Foodbank of Central NY to help provide food for those in Preble and surrounding communities.
This summer and fall, if the stay at home orders are eased, we hope to have some community events to help us all get back to

normal

. Watch Facebook and The Cortland Standard's Around the Towns section for these events as we finalize the activities and dates.
If you have questions during this abnormal time, please feel free to reach out to us at Calvary. We are on Facebook at https://www.facebook.com/calvarybcpreble/; our email address is This email address is being protected from spambots. You need JavaScript enabled to view it. and our phone number is (607)745-8459. Also check out the website, http://www.calvarybcpreble.org/ for our calendar of events.
Details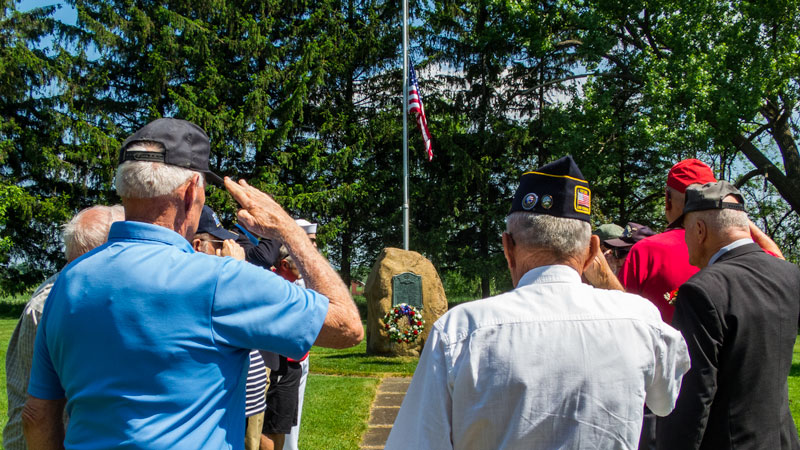 Unfortunately, we are unable to hold our traditional Memorial Day Commemoration. We are posting General Logan's General Order No. 11 below which we read each year to remind us of the true meaning of this holiday.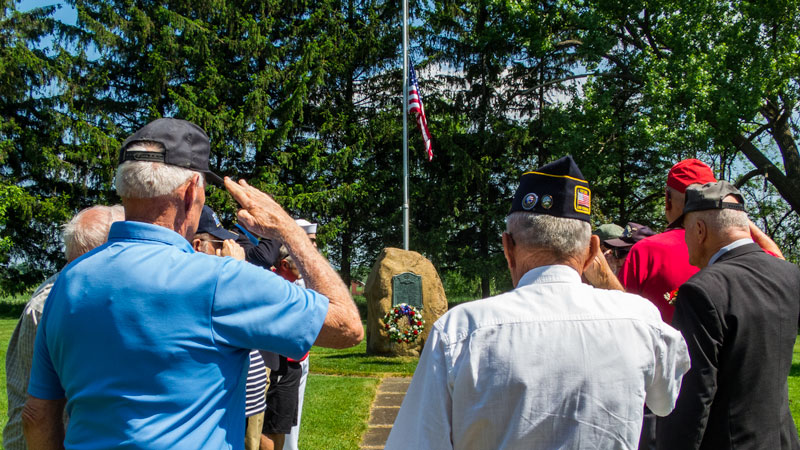 General Order No. 11
Headquarters, Grand Army of the Republic
Washington, D.C., May 5, 1868
I. The 30th day of May, 1868, is designated for the purpose of strewing with flowers or otherwise decorating the graves of comrades who died in defense of their country during the late rebellion, and whose bodies now lie in almost every city, village, and hamlet churchyard in the land. In this observance no form or ceremony is prescribed, but posts and comrades will in their own way arrange such fitting services and testimonials of respect as circumstances may permit.
We are organized, comrades, as our regulations tell us, for the purpose, among other things, "of preserving and strengthening those kind and fraternal feelings which have bound together the soldiers, sailors, and marines who united to suppress the late rebellion." What can aid more to assure this result than by cherishing tenderly the memory of our heroic dead, who made their breasts a barricade between our country and its foe? Their soldier lives were the reveille of freedom to a race in chains, and their death a tattoo of rebellious tyranny in arms. We should guard their graves with sacred vigilance. All that the consecrated wealth and taste of the Nation can add to their adornment and security is but a fitting tribute to the memory of her slain defenders. Let no wanton foot tread rudely on such hallowed grounds. Let pleasant paths invite the coming and going of reverent visitors and found mourners. Let no vandalism of avarice of neglect, no ravages of time, testify to the present or to the coming generations that we have forgotten, as a people, the cost of free and undivided republic.
If other eyes grow dull and other hands slack, and other hearts cold in the solemn trust, ours shall keep it well as long as the light and warmth of life remain in us.
Let us, then, at the time appointed, gather around their sacred remains and garland the passionless mounds above them with choicest flowers of springtime; let us raise above them the dear old flag they saved from dishonor; let us in this solemn presence renew our pledges to aid and assist those whom they have left among us as sacred charges upon the Nation's gratitude, -- the soldier's and sailor's widow and orphan.
II. It is the purpose of the Commander-in-Chief to inaugurate this observance with the hope it will be kept up from year to year, while a survivor of the war remains to honor the memory of his departed comrades. He earnestly desires the public press to call attention to this Order, and lend its friendly aid in bringing it to the notice of comrades in all parts of the country in time for simultaneous compliance therewith.
III . Department commanders will use every effort to make this order effective.
By order of
JOHN A. LOGAN,
Commander-in-Chief
N.P. CHIPMAN,
Adjutant General
Official:
WM. T. COLLINS, A.A.G.
Details
By Tarki Heath
If you live in Preble, you know that we have some of the most unique freshwater systems in the world. These kettle lakes are home to a variety of plants and animals, including humans.
We enjoy the water, but humans also exert the greatest stress on these freshwater systems. Many of us are aware of the need for good stewardship and as non-scientist citizens we want to be part of ensuring our lakes remain healthy. Citizen science is one way we can help, and in NY, we have been collecting data for over three decades through the Citizens Statewide Lake
Assessment Program (CSLAP).
This program is a collaborative effort between the New York State Department of Environmental Conservation (NY DEC) and the New York State Federation of Lake Associations, Inc. (NYSFOLA). CSLAP was initiated in 1986 to provide water quality data to the residents and the state. CSLAP lake volunteers are trained by professional staff to collect water samples, perform field tests, and provide standardized observations about lake conditions. DEC and NYSFOLA provide the volunteers with the equipment and supplies to conduct bi-weekly sampling from late May through the end of September.
According to the Director of NYSFOLA, Nancy Mueller, "Over 260 lake associations and 1,600 volunteers have participated in the program since its inception. At the end of each sampling season, DEC provides a report for each lake summarizing the season's water quality result, comparing it to prior years, and identifying potential management strategies." The CSLAP Sampling Protocols must be carefully followed, and sampling should be conducted for at least five consecutive years. NYFOLA reports that over 25,000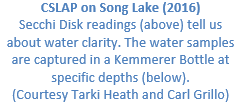 samples have been collected since the program began.
This information is available to assist stewards to make sound decisions around their water bodies by identifying water quality issues that can also be used to engage and educate lake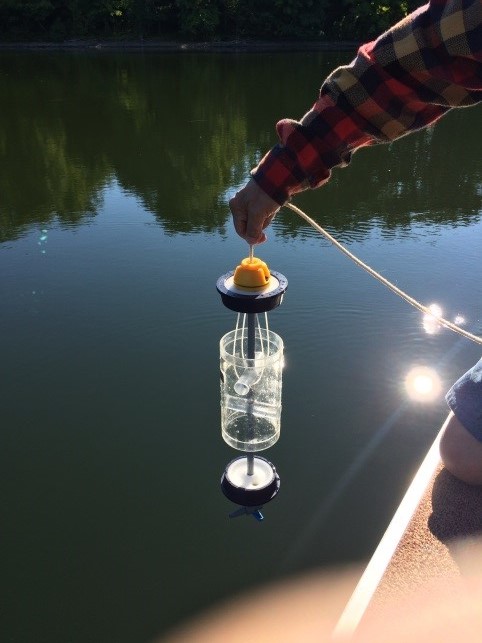 residents, local officials, lake mangers, and all those in the watershed.
All of our kettle lakes in the Cortland-Onondaga Federation of Kettle Lake Associations (COFOKLA) take part in CSLAP. Those lakes include Little York Lake, Tully Lake, Song and Crooked Lakes. Because of the availability of data through this monitoring system, we and the state, have information needed to assist in making public health and safety decisions especially with regard to Harmful Algal Blooms. This data also provides us the opportunity to see trends as they develop. This analysis is more important during this time of rapid climate change and increasing infestations from invasive species.
Data from CSLAP has been used to support lake and watershed planning, local zoning or other municipal laws or practices, aquatic invasive species programs, development of sewer districts, grant programs and opportunities and educational efforts.
CSLAP is on line to start in June again this year. This is being accomplished through the extraordinary coordination efforts of the NYS DEC, Upstate Freshwater Institute, NYSFOLA, and the overwhelming support of those dedicated volunteers who have expressed the desire to continue sampling in compliance with CDC and NYPause guidelines. These volunteers work hard to help us continue good stewardship for our lakes. If you want to learn more about the program, go to https://nysfola.org/what-is-cslap/
Details

By Renee Compton
As I sit here watching and listening to spring bloom all around, it is disheartening to write such a melancholy article about our beautiful park and all the wonderful events that occur there throughout the spring, summer and fall. Unfortunately, the news from the Preble Recreation Department is not what we all are hoping for at this time.
It is at this time and until otherwise announced that all events scheduled at the Preble Park are CANCELED. This was a collaborative decision based on the guidelines set forth by the CDC, State of New York, and Local Health Department. When restrictions are lifted by the governor and affiliates, that the health and safety of all individuals is deemed more secure, notification will be provided. Until such time there will be NO EVENTS and ACTIVITES at PREBLE PARK.

The pavilion and bathrooms will be closed during this time.
If you have made reservations to rent the pavilion, please contact facilitator, Renee Compton. The recreation department intends to work with each family and organization should something change prior to your reservation.
The Preble Park Youth Program will not be in session this summer. We are saddened by this as well. However, PPYP plans to upload some craft ideas periodically to the web page so that would-be campers can still be artists and create at home. Please contact the director should you have questions.
The Annual Preble Yard Sale will not be held either as Governor Como has stated that these are not to be held during the Covid-19 pandemic.
The Preble Recreation Department wishes you each a safe and healthy season.