The Code Official assists in following the NYS building codes to ensure the Health, Safety and Resilience of the Built Environment for all residents of Preble.
Rick Fritz - Code Official and Zoning Officer
Phone: 607-591-9898
Preble Code Official is available at the Town Hall on Mondays from 1-3 pm to help with applications. Building permits, certificates of occupancy, zoning information are among the services available from the Code office.
The Building Process: If you are planning to build to build in the Town of Preble you'll first need to get approval from the Cortland Count Health Department. Once have approval from the Health Dept:
Download a Building Premit Application and follow the instructions.
Bring your completed application to Town Clerk/Code Official with copy of survey/tax map showing the parcel....
Bring a drawing of what will be built. A professionally rendered set of drawings may be needed for the project.
Once approved, (you'll be notified by code official) then come to Preble Town Hall and submit it to the Preble Code Official. At that point, the cost of the permit will be determined and you will pay for the permit in person.
Start building!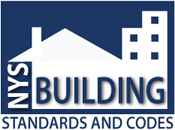 Preble follows all NYS Buiding Standards and Codes.
---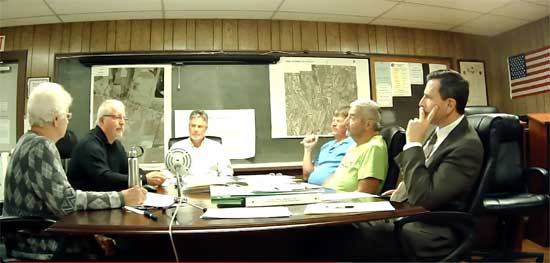 The Preble Town Board meets the 2nd Monday of each month at 7 pm in the Town Hall, 1968 Preble Road.
Supervisor: James Doring
Deputy Supervisor: Jim Harris
Town Board:
Dave Morse
David Pitman
Mike Griep
---
Local Laws Pertiaining to the Town Board
Sue Wright, Secretary
Preble Planning Board

The Preble Planning Board meets the 4th Wednesday of each month at 7 pm at the Preble Town Hall, 1968 Preble Road.
Planning Board:
Chair: Maureen Knapp
Rick Burt
Amy Bertini
Jim McGee
Linda Bocian
 Donald Armstrong, Attorney
Sue Wright, Secretary
TOWN OF PREBLE ZONING BOARD OF APPEALS NOTICE OF PUBLIC HEARING
PLEASE TAKE NOTICE that a public hearing will be held by the Town of Preble Zoning Board of Appeals on July 1, 2021, at 7:30 p.m. at the Preble Town Hall, located at 1968 Preble Road, Preble, New York, regarding an application by Jack Gherardi and Michael Lenkiewicz for an area variance for premises located at 00 & 7640 St. Charles Bay Road, (T) Preble, County of Cortland and bearing tax parcel nos. 7.00-06-06.100 and 7.04-01-04.200, and for such other matters as may come before the Board.
Dated: June 4, 2021 SUE WRIGHT, Secretary

Town of Preble Zoning Board of Appeals
*************   
The Preble Zoning Board of Appeals meets the 1st Thursday of each month at 7:30 pm at the Preble Town Hall, 1968 Preble Road.
LEGAL NOTICES
Zoning Board of Appeals:
Daniel O'Shea, Chairman
Donald Armstrong, Attorney
Sue Wright, Secretary
Amy Bertini
Jay Currie
Nancy Dalley
Robert Lieber
Highway Superintendent: Jeffrey Griswold
Equipment Operator: Charlie Reagan
Equipment Operator: Kevin Baldwin
Plus one seasonal employee each summer
The Town of Preble maintains 25.4 centerline miles of roads. Sixteen miles of the 25.4 are plowed, making up 34 plowing segments. We also plow school bus pull-offs, turnarounds, the Fire Station and the Town Hall. The average route time is 2 hrs. 45 minutes.
Summer duties include: culvert replacement/ installation, ditch cleaning, road material hauling and placement (gravel, pavement), oil and stone treatments, cutting brush, mowing roadsides along with maintaining 5 abandoned cemeteries. We also provide the resources for the annual "Town Clean-Up".
The Highway operation moved into a new building in January of 2018 at 6684 Rt. 281 next to the salt shed. All
equipment is now stored indoors. All 6 bays have in-floor hydronic heating with propane boilers. The building was paid for with money saved and a State grant from Senator Jim Seward.
Please feel free to call the highway garage at 607-749-2710 with any questions.